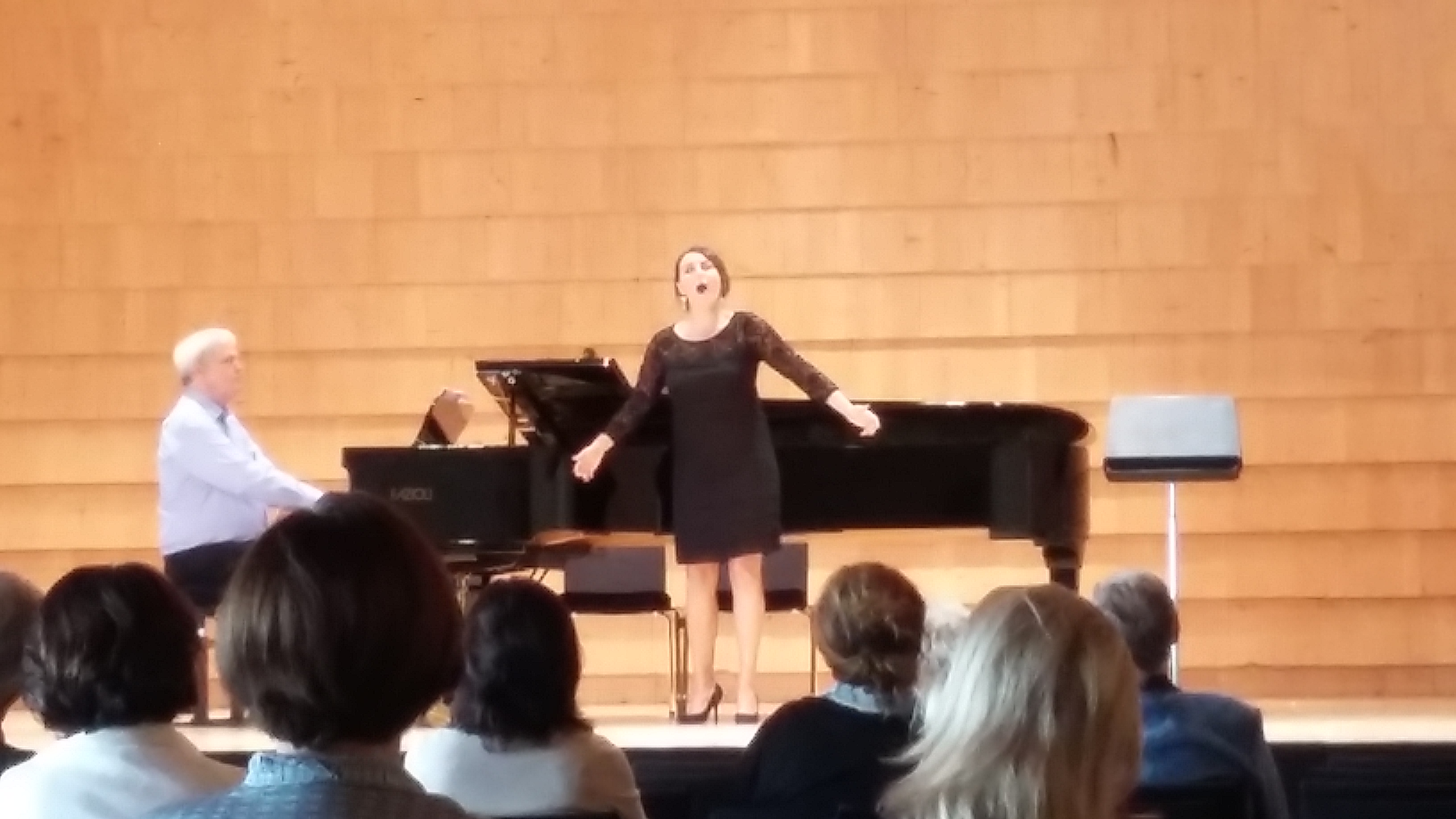 This voice course is mostly suitable for students of a musicschool, over 13 years old, who take voice lessons for the last 1 year, wishing to expand and deepen their knowledge or prepare any kind of youth competition, audition or examination.
Strengthening of the personal interpretation and expression based on the understanding of the musical text, discovering and adopting the mostly appropriate for each piece sound, through a targeted use of technical, expression and corporal means, improvement of breathing technique and stage presence as well as pieces of advice for a quicker learning of pieces and recovering or maintaining the health of voice producing system are the main work topics in this course.
Due to the limited number of participants to be accepted to each class (15), we strongly recommend as quick a registration as possible.
We would kindly request participants wanting to present pieces with piano accompaniment (with our lecturers, a student attending the piano accompaniment course or with another participant also wanting to attend chamber music courses) to send us the piano scores, in form of pdf file, at the registration time or, at latest, two (2) months before lessons begin.
In case you register in order to prepare an ABRSM examination, please define the intended examinations level (grade).
This course can only be taken as main subject!
Availability
available
We still have free places in this course and would gladly continue to accept applications.
We kindly remind you, that lower application fees (-€ 50) apply for all applications submitted before 20.06.2022, according to our general terms and conditions.
Course charges
As 1st main subject: € 350 (for registrations submitted before 20.06.2022 € 300).
This price includes the registration & lesson fees und up to two activities free of charge according to availability.
As 2nd main subject (in addition to another course of the same period, chosen as 1st main subject) or per additional daily lesson (recommended for advanced pupils and/or for preparation of competitions or examinations): € 150.
Please consult our General Terms and Conditions page for detailed information and pricing for auditors and passive participants.
Overnight and boarding packages
Overnight fees incl. breakfast:
shared room € 345 | double room € 505 | single room € 585.
Half board (lunch or dinner) € 200 | full board € 300.