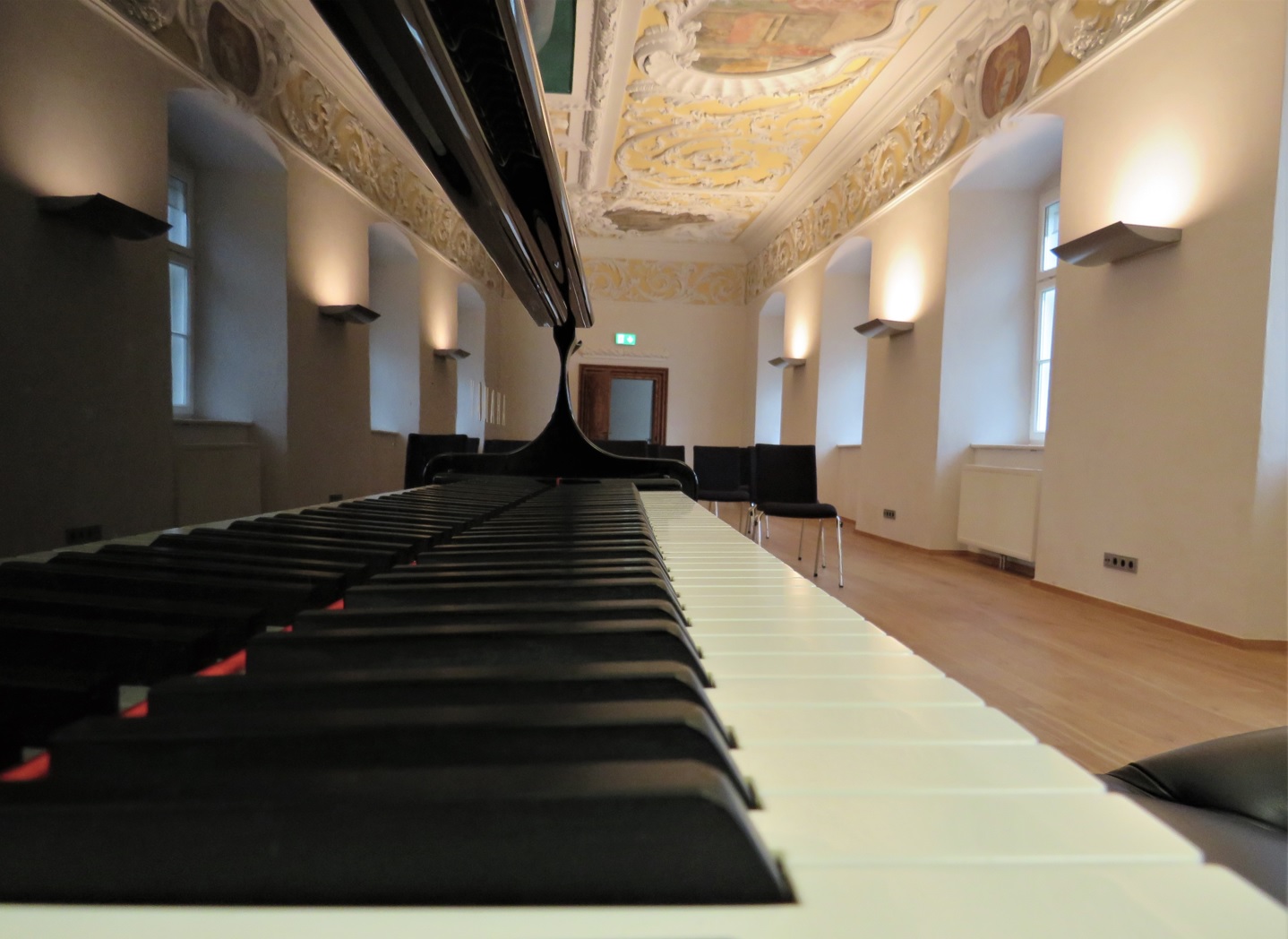 (also chamber music and piano duo / 4 hands)
These piano courses – master classes are addressed to active participants of at least 14 years old, with at least a 5 years relative experience, can be also attended by younger participants, in clearance with the organisator. They are equally open to students preparing all sorts of examinations or competitions as well as to graduates of a music university or piano teachers wishing to develop or "refresh" their technique and interpreting abilities.
Deepening of personal musical expression based on formal, harmonic, stylistic and emotional characteristics of each piece, discovering, mental planning and technical formation of the "suitable", for each piece, sound, through a targeted use of the necessary techniques, corporal and interpreting means, developing of a finer sense of touch, are the main characteristics of the lessons.
This course is also available with main subject Chamber Music or Piano Duo (also for those who would like to present a piano duo / 4 hands repertoire).
In case you register in order to prepare an ABRSM examination, please define the intended examinations level (grade).
Due to the limited number of participants in every class (12), we strongly recommend as quick a registration as possible.
Availability
booked up
Unfortunately, this course is booked up! Please consider registering for another course period.
We kindly remind you, that lower application fees (-€ 50) apply for all applications submitted before 16.04.2023, according to our general terms and conditions.
Course charges
As 1st main subject: € 605 (for registrations submitted before 16.04.2023 € 555).
This price includes the registration & lesson fees und up to two activities free of charge according to availability.
As 2nd main subject (in addition to another course of the same period, chosen as 1st main subject) or per additional daily lesson (recommended for advanced pupils and/or for preparation of competitions or examinations): € 385.
Please consult our General Terms and Conditions page for detailed information and pricing for auditors and passive participants.
Overnight and boarding packages
Overnight fees incl. breakfast:
shared room € 400 | double room € 600 | single room € 715.
Half board (lunch or dinner) € 230 | full board € 350.