Prof. Tomas ZAWIERUCHA | Guitar
(Folkwang Music University)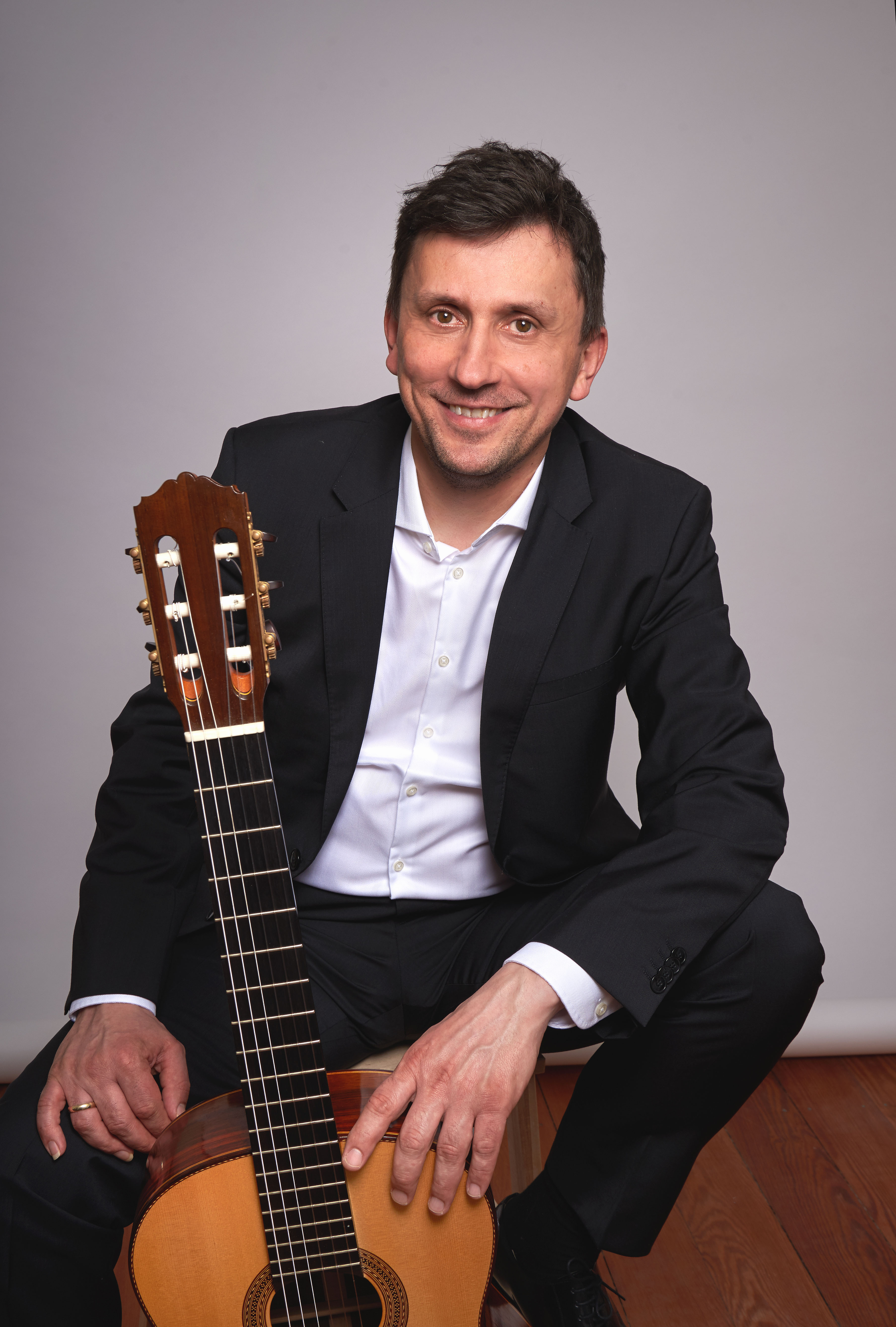 "His performance of the Chaconne is fascinating." (Al Kunze, Soundboard Magazine, USA)
"Er zeigte das allerhöchste Niveau der Gitarrenkunst und riss die Konzertbesucher schon mit den ersten Klängen kongenial und gefühlvoll mit." (Kornelia Kolupajlo, Liechtensteinisches Volksblatt)
Tomasz Zawierucha studied with Thomas Müller-Pering and Monika Rost. While still a student he won first prizes at prestigious international competitions such as Ville Antony – Paris, Dundee Scotland and the Tokyo International Guitar Contest.
Following his solo recital at Bunka Kaikan Recital Hall in Tokyo, Jun Sugawara from the Gendai Guitar magazine described him as "undoubtedly one of the most interesting guitarists of his generation".
Tomasz Zawierucha was invited to perform at leading festivals like the Stuttgart International Classic Guitar Festival, Glasgow's Big Guitar Weekend, Iserlohn Guitar Festival and the Rencontres de la Guitare in Paris. He has given masterclasses and served on the jury at many international guitar competitions.
Among the artists with whom he has appeared in chamber recitals are Grammy-winner John Dearman, Thomas Müller-Pering and Olaf Van Gonnissen.
He has made radio recordings in Germany (MDR and WDR), Italy (RT), Poland (PR2), Japan (NHK), France and Spain. His CDs, Zawierucha plays Bach (Classic Clips Germany), The Twilight Zone (DGF UK) and Un tiempo fue Itálica famosa (GG Japan), have been acclaimed by international reviewers in Soundboard, Classical Guitar Magazine, GuitarArt, The Times and The Record Geijutsu.
Tomasz Zawierucha has been teaching at the Franz Liszt University of Music Weimar and the  Vorarlberg State Conservatoire, Austria. He is also a Visiting Artist at the Royal Conservatoire of Scotland in Glasgow. In 2014 Tomasz Zawierucha was appointed Professor for Guitar at the Folkwang University of the Arts in Essen, Germany.