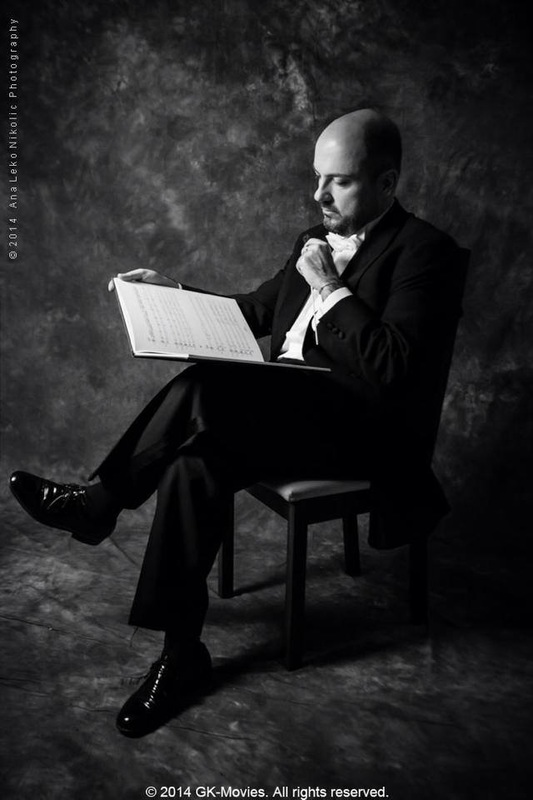 Αnastasios Strikos was born in 1972 in Athens.
He studied piano with D. Mallouchos at Attikon Conservatory (diploma with distinction) and Theater Studies at the University of Athens. He studied orchestral conducting at first privately with Miltos Logiadis and after receiving a scholarship from the Athens Academy at the University of Music in Würzburg with Prof. Dr. Hermann Dechant (Orchestra Conducting) and Prof. Peter Falk (Opera).
After graduation he went on to achieve the postgraduate title Konzertdiplom. In addition to his studies, he participated in international seminars on orchestral conducting and received private tuition from Carlo Maria Giulini in Milan. He worked as vocal coach and conductor at Mainfranken Theatre of Würzburg and later he worked as a Kapellmeister with the Vienna Boys' Choir.
His busy concert schedule as a pianist and conductor encompasses a wide range of orchestras, soloists, theatres and repertoire in many European countries. He has also appeared in all major venues of China, Korea and Macao.
He has taken more than seventy performing groups on tour throughout Europe, among them some of the most important Youth Symphony Orchestras of america. In 2005 he founded the Ensemble Retro Wien.
He teaches and rehearses in seven languages and engaged in the translation of plays and books on music theory into Greek. He is currently working on his dissertation on the Greek avant-garde composer Anestis Logothetis.